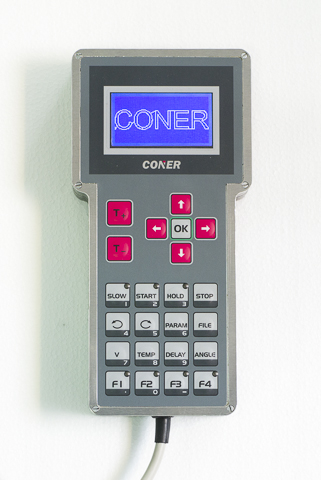 Innovative approach for work on ThermoCut.
It offers PC computer's functionality and control software in small handy casing. Thanks to that the operator doesn't have to use PC computer. Panel enables full control over the machine like: setting of cutting parameters, precise movements in manual model, support of cutting files.
LCD display of cutting files is a unique solution. It enables initial verification of projects. Additionally thanks to the panel, the PC computer can be placed in seperate room away from the production hall and dust.