Supplies for the advertising and industrial industry - cutting plotters, crimping machines, thermal transfer presses, polishers, benders, accessories and software.
ThermoCut Hobby C1
---
---
ThermoCut-HC1. Working area: 1200x600mm. Resistance wire: 300mm.
Polityka bezpieczeństwa

Zasady dostawy

Zasady zwrotu
ThermoCut Hobby C1
The Hobby series of Coner ThermoCut foam cutter is inexpensive alternative to heavy foam cutters of Pro series. It's lightweight and compact design makes these machines perfect solution for small-scale non-industrial production, small manufacture companies and for in-home hobby apllications.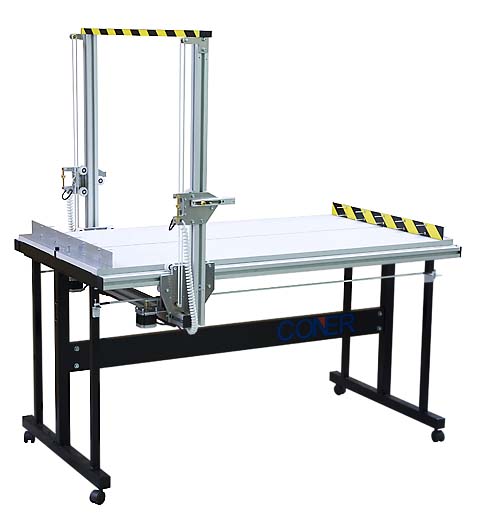 Every Coner foam cutter is controlled by an independent microprocessor controller connected to the PC withUSB port.
The standard equipment of the each machine is one roll of titanum resistant wire
Hobby series cutter, despite their small dimensions, are driven with two stepping motors for each working axis (4 engines on the machine, 3 for C1 model).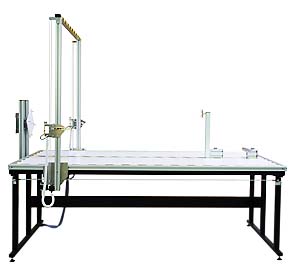 Standard equipment:
foam cutter

electronic controller

wire supply: 1 roll of resistant wire

control software SoftCUT
Optional equipment:
revolving table with transmission – 3200 PLN
revolving table without transmission – 1000 PLN
Additional Service:
Installation and training course: 500 PLN
Transport : 1PLN/ Km
SoftCUT Control Software
Hardware Requirements:

Minimum: Pentium, 256 MB Ram, Windows XP/ Vista

Basic Functions:

HPGL and DXF file format support - 2D projects

RAW file format support - 3D projects

Automatic objects merging, and figures lines ofintersection determining

Cutting figures with simultaneously segements assigned

Foam cutters manual controling for X and Y axes

Table rotation manual controling

Possibility of defining different proccesing configurations

Resistant component usage warning system

Cut simulation and preview

Projects scaling

Duplicating project

Cutting mode "perspective"

Irregular solids of revolution (3D) creation using cutting projects - possibility of loading drawings with rotation's angle definition between particular profiles cutting

3D project preview

The ability to continue the cutting process after the cutting wire has been severed

Additional Software:

Any program with HPGL or DXF files export function (f.eg. CorelDraw or AutoCAD)
3D modelling application (f.eg.Rhino3D, MadCam)

Technical Specification
| | |
| --- | --- |
| MODEL: | Hobby C1 |
| X workspace (lenght) | 120 cm |
| Y workspace (height) | 60 cm |
| max. material thickness | 30 cm |
| resistant wire diameter | 0,25 mm |
| adressed resolution | 0,01 mm |
| max. working speed | 3000 mm/min |
| number of stepping motors | 3 |
| cutting continue after the cutting wire has been severed | TAK |
| supported files format | HPGL, DXF, RAW |
| controller | independent microprocessor with integrated memory |
| power supply | 220V/50Hz lub 110V/60Hz |
| power consumption | 150 W |
| PC interface | USB |
| revolving table | option - S150, S10 |
6655